New Star Wars comic – Rogue One Cassian & K2SO Special #1
In Rogue One, we saw how Cassian Andor and K-2SO became legends of the Rebellion — and how their story ended. Now, we'll finally learn how it all began. The second movie to be released in the new era of Star Wars, depicted the different characters fighting against the empire, as well as their own internal conflicts and the relationships between them.
One of the best of these was the relationship between Cassian and the re-programmed droid K-2SO – and of course these two were once on the opposite side of the galactic civil war. How Cassian Andor, one of the top intelligence agents in the ranks of the Rebel Alliance and K-2SO, an imperial droid, met for the first time is the subject of this new comic.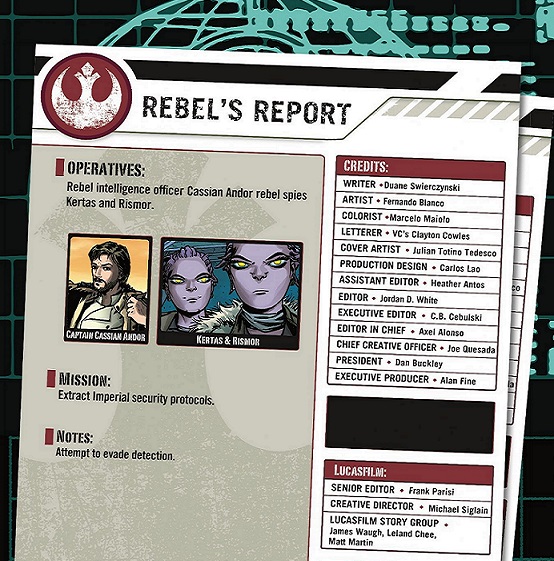 Star Wars: Rogue One — Cassian and K-2SO Special #1 is published by Marvel, written by Duane Swierczynski and with art by Fernando Blanco. The 40-page one-shot is available from August 9th, the cover art is by Julian Totino Tedesco, with a variant cover by Pepe Larraz (see below) also available.