New from Marvel Comics: Luke Cage #1
Luke Cage returns in a new series, which brings him to New Orleans and gets him involved in some classic film noir-style escapades – including: a woman with a secret, a mysterious billionaire, violent gangs and a shadowy figure – and a link to his own past. Luke's creator, Dr. Noah Burstein – the man who made him into the unbreakable hero – is dead and Cage is in The Big Easy for the funeral and looking for answers.
This series comes from writer David F Walker, who has worked on Luke Cage material before, with Power Man and Iron Fist comics on his resume. Nelson Blake II is the artist for this series, his previous work includes Romulus and he is certainly a talent on the rise. There are variant covers available from artists such as, Mike Deodato Jr, Leroy Davis, Rahzzah, a hip-hop version from Tim Bradstreet and a fifth which is yet to be confirmed.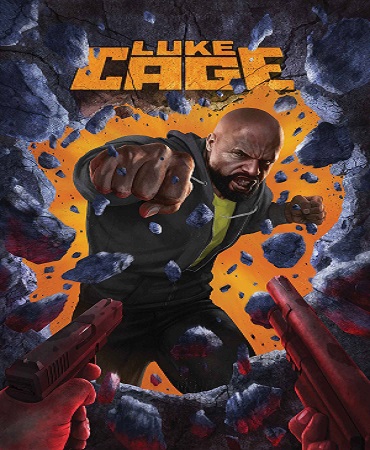 The character Luke Cage was created in 1972, by Archie Goodwin, John Romita, Sr. and George Tuska – first appearing in Luke Cage, Hero for Hire. He came into existence during the Blaxploitation movie scene of the 1970s and was Marvel's attempt to tap into this market – and the first black superhero to be the title character of a comic book. Cage has unbreakable skin and superstrength, as a result of experiments carried out on him while he was in prison (for a crime he did not commit). Luke Cage was given the name of 'Power Man' and often paired with Iron Fist as a Heroes for Hire duo, fighting crime together in several comic series. In 2005 he was included as part of the New Avengers and has been featured in several Avengers titles, the character has since been part of The Defenders, along with Iron Fist, Daredevil and Jessica Jones. It is in this capacity he has been brought into the Marvel / Netflix universe, with his own thirteen part show and is to be part of The Defenders series, along with his cohorts from the comics.
As Luke Cage has a higher profile, he has returned to being the title character in his own series and can be featured in his own adventures, not needing to be part of a group in order to be relevant. This is good news for the character, allowing more of his backstory to be explored, as well as having the time and space to delve into the character's mindset and inner psyche. To this end, this new Luke Cage title kills of Luke's creator, giving him a mystery to solve and a compelling narrative to propel the character along – which also ties into his own personal story.
Luke Cage #1 is published by Marvel Comics and is available from May 17th.