Latest news on Avengers movie Infinity War and other Marvel Universe films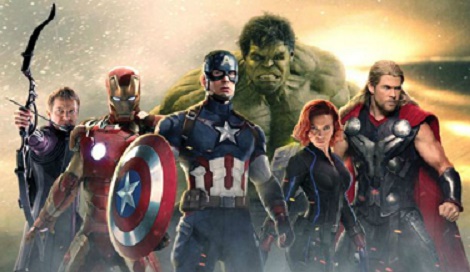 Confirmed by actor Benedict Cumberbatch himself, he will be joining the cast of Infinity War as Doctor Strange, as marvel apparently attempt to fit as many of their comic book heroes into one movie as possible. Iron Man, Hulk, and Thor will have a new co-worker as the next Avengers movie follows on from the fall out in Civil War and the new landscape of the Marvel Universe. Infinity Wars will also have a as yet untitled sequel – with original plans for Infinity War to be released in two parts changed in favor of a straight up sequel to follow after Infinity War.
The Doctor Strange movie is out from November 4, this will represent Cumberbatch's debut in the Marvel Cinematic Universe, from then on Marvel/Disney certainly have a full schedule with all the planned movies. The second Guardians of the Galaxy movies is out May next year, Spider-Man: Homecoming  in July, Thor: Ragnorak in November, then Black Panther February 2018, it is after this that Avengers: Infinity War takes it's bow – in May 2018, after this there's still Ant-Man and the Wasp (July,2018) and Captain Marvel (March 2019), until the untitled Avengers movie, May 2019, which seems to be the sequel to Infinity War. So there is plenty of work ahead for any o the actors and production staff who will likely be involved in many of the movies.
Benedict Cumberbatch will be in at least two of them, it seems likely his Doctor Strange will be in the Avengers sequel too and some hope for a cameo appearance in another Marvel movie as good way to introduce him into the wider crossover Marvel Universe. There has been some speculation hat Thor: Ragnorak would be a splendid opportunity to bring Doctor Strange into contact with other Marvel heroes, as the plot of that film features Thor's journey to gather knowledge about the infinity stones in an effort to thwart Thanos and his plans for attack. Doctor Strange, the Sorcerer Supreme, would surely be a great asset in this fight, there is some belief that he is in possession of one or two infinity stones himself.
The nine-month shoot will begin at the end of this year and it has also been confirmed that the two Avenger movies will not be shot in order, rather the filmmakers will have to work around the actors' schedules, effectively meaning that both films will be in production during the same period. The difficulty in arranging the availability of all the actors at the same time has necessitated this production schedule – so a constant stream of MU actors will be arriving and departing the set during the shoot.
A lot is riding on Doctor Strange and it will be interesting to see how it performs at the box office in November, does Benedict Cumberbatch have the ability to bring audiences in? His future in the MCU and how great his role in the the upcoming Avengers movies will be, could depend on it.