The Fall And Rise Of Captain Atom #1 Preview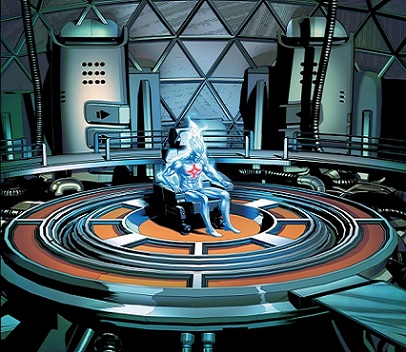 Captain Atom debuted in comic books back in the silver age of 1960, created by Joe Gill and Steve Ditko. A product of the contemporary concerns about nuclear war. His persona has undergone many revisions, most recently in New 52 where his origin story was rebooted to the present day.
The Fall And Rise Of Captain Atom #1 is a new miniseries from the writing team of Cary Bates and Greg Weisman (Captain Atom) and artist Will Conrad (Buffy the Vampire Slayer). Bates and Weisman return to the character with "Blowback: Part One"! Captain Atom hasn't been seen or heard from in years. To this day, no one on Earth, not even the other superheroes, has an inkling of the missing Captain Atom's true fate. At last, the truth is about to be revealed in a saga that transcends not only the meaning of life and death, but the limits of time and space. The series will run for six issues.
The Fall And Rise Of Captain Atom #1 will be published on January 4.