James Bond: Moneypenny is a new stand alone feature from Dynamite Comics
A new action adventure series featuring Miss Moneypenny, the MI6 agent and associate/ sometime love interest of James Bond, is being published by Dynamite Comics.
Louis Maxwell, Samantha Bond and Naomi Harris have all portrayed Moneypenny on the big screen who is a popular character in her own right, a starring role is certainly well deserved. Naomi Harris probably deserves some of the credit for the renewed interest in Miss Moneypenny, as her role beefed up the onscreen profile of the character. Writer Jody Houser (Star Wars: Rogue One) and illustrator Jacob Edgar have crafted this story about a never before seen mission.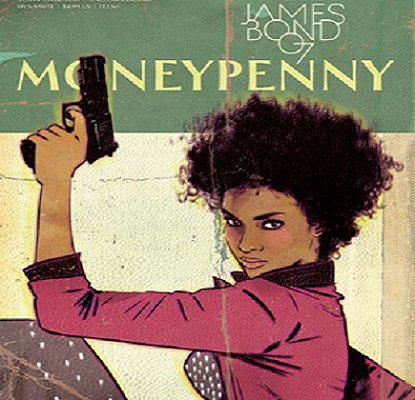 On a routine protection mission, Moneypenny discovers a complicated assassination plot that bears a startling resemblance to a terrorist attack from her childhood. Can she call upon her secret agent skills to stop the plot?
James Bond: Moneypenny will be published by Dark Horse Comics on August 30th.