Edge of Venomverse #1 from Marvel Comics: X-23 meets Venom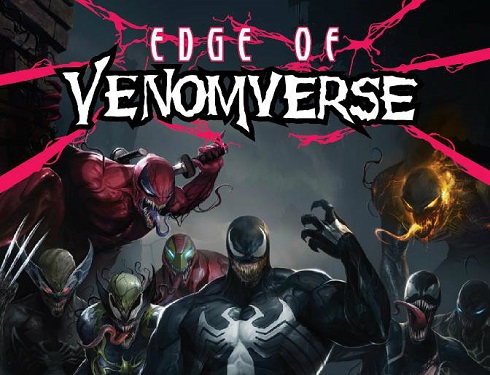 This series takes the Spider-Manverse character in a whole new direction. Edge of Venomverse is intended by Marvel to set up the Venom Event that will be occurring later in 2017. The announcement that a Venom movie is entering production has boosted the profile of the character and this new Venom series is well timed.
The concept of Edge of Venomverse is that each individual issue will introduces a new Venom symbiote fused character, which will be building to the Venomverse launch. In issue #1 mutant clone designated X-23 collides with a cryogenic tube containing a strange alien symbiote during her frenzied escape from The Facility. Bonding with the alien enhances her already considerable abilities, and aids in her escape, but it begins to alter her mind. Can X-23 hold it together or is she doomed to give in to Venom!
The title is written by Matthew Rosenberg, who recently scripted issues in Secret Wars and Kingpin, and illustrated by Roland Boschi (Karnak, X-Men). The cover art is designed by Francesco Mattina (Spiderman 2099, Empire of the Dead).
Edge of Venomverse will be published on June 28th.