Cullen Bunn's Deadpool Kills Marvel Universe Again #1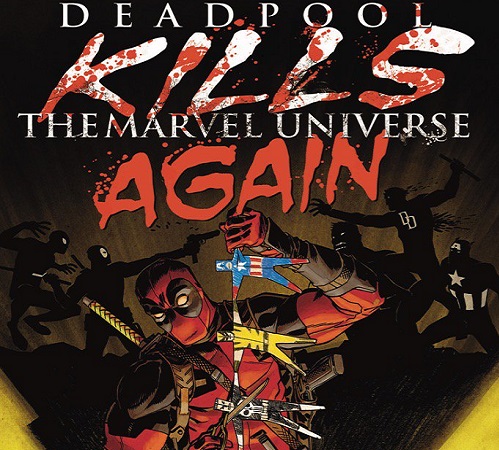 The original Deadpool Kills Marvel Universe was released back in August 2012 from writer Cullen Bunn. The follow up from Marvel Comics and Cullen Bunn is out on July 5th and promises to be a similar entertaining and over the top spectacle. Dalibor Talajic the artist on the original 2012 run has also returned.
Deadpool Kills Marvel Universe Again #1 features Deadpool taking out many well known staples of the Marvel universe. This is a Wide Wilson of a different universe who has gone insane after an encounter with MODOK, the Mechanized Organism Designed Only for Killing.
Expect another full on Deadpool adventure where his katana skills and regeneration abilities are put to the test. Bunn enjoys taking Deadpool into new directions and subverting the audience's expectations. We have certainly witnessed a trend coinciding with the characters increased popularity of numerous crossovers integrating Deadpool with other comic personalities, including the Punisher, Spider-Man and Howard the Duck.
The release date of Deadpool Kills Marvel Universe Again #1 is July 5th.