Spider-Man: Master Plan #1 relaunches The Crime Master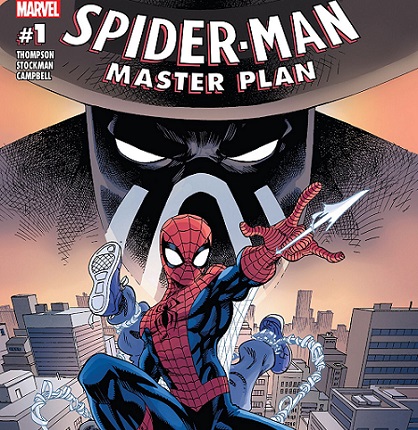 Everythings going perfectly for Peter Parker. He's got some time off and landed tickets to the hottest Broadway show in town, which means there's another shoe ready to drop somewhere. Everyone's favorite web-slinger in an all-new story against his foe The Crime Master. This Spidey villain is one of the classics created by Steve Ditko and Stan Lee, but rarely depicted. The Crime Master is a professional-criminal who works behind the scenes to build a criminal empire, and usually makes an interesting counterpart foil. No doubt this launch is partly motivated by the release of Spider-Man Homecoming and is perhaps an attempt to generate some nostalgia around the extended Spider-Man universe.
This issue is written by Robbie Thompson (Dr Strange, Amazing Spider-Man) and illustrated by Nate Stockman (Amazing Spider-Man, Gwenpool). The variant covers are designed by Ron Lim and Giuseppe Camuncoli.
This edition also includes a special reprinting of Amazing Spider-Man #2, featuring the first appearance of The Vulture. Spider-Man: Master Plan #1 will be released by Marvel Comics on July 5th.