Guardians of the Galaxy Vol. 2 Latest News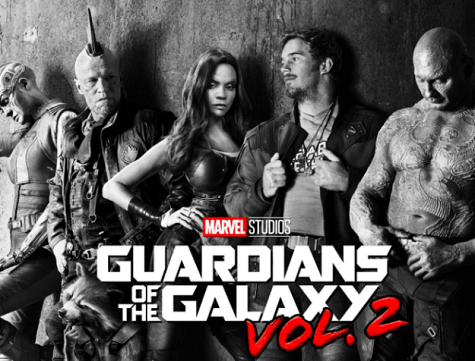 The sequel to 2014's Guardians of the Galaxy is fast approaching after a considerable period of production and seemingly endless discussions about what direction the film will be taking. The film is now in advanced post production after finishing up of principal photography. James Gunn has taken on the mantle of the adapting the comics into a film franchise as director and screenwriter of both Guardians of the Galaxy movies. Kevin Feige is producing, he has played an active role in production of many Marvel cinematic universe movies including The Avengers and X-Men movies.
Chris Pratt and the other principal cast members from the original film are all back for the sequel. It's great that Bradley Cooper and Vin Diesel are back voicing Rocket and Groot respectively. Kurt Russell  is entering the franchise as Ego who is Starlord/ Peter Quill's father. His father was revealed to be an alien possessing some unusual powers near the conclusion of the original movie. In the comic books Ego was also known as the living planet, a being with comparable abilities to Galactus. Producers have revealed that Sylvester Stallone will be in the film.
Other supporting cast members in Glen Close, Karen Gillan and Michael Rooker are returning. Brahl (Stephen Blackehart), a Ravager, we understand will be appearing. He may be serving as one of the nemeses of the Guardians. We can expect plenty of screen time for the Ravagers and an exploration of their inner culture. Another villain is showing down against the team, Ayesha (Elizabeth Debicki), who is the leader of the Sovereign people. Initially recruiting their demolition expertise to defeat a giant, inter-dimensional being. But, for unknown reasons Ayesha turns against them.
We can of course also expect more of the wise-cracking humor and irreverent interplay between the characters and we are led to believe that there will be plenty of large scale action sequences.
This article will be updated as new information and insights are revealed. Guardians of the Galaxy Vol. 2 will be released on May 5, 2017.