Cable #1 kickstarts a new Marvel series from James Robinson and Carlos Pacheco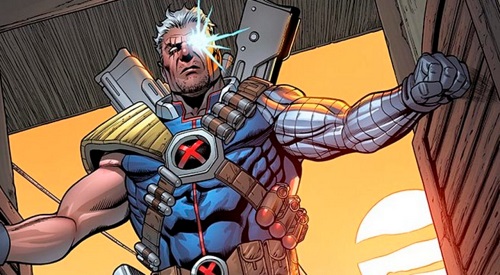 The ever resilient mutant returns in a brand new time travel caper mission from Marvel Comics. Writer James Robinson (Nick Fury, Avengers) and artist Carlos Panheco (Age of Ultron) are bringing this solo Cable title to the comic pages. Possibly the publication is intended to tie in with the upcoming movie Deadpool 2, in which Josh Brolin will be starring as Cable.
When Cable picks up the trail of a threat in the timestream, he sets off on a high-speed, history-spanning chase to save reality as we know it. From prehistory to modern day, whether it's a six-gun duel at high noon or a high-tech sword fight in an ancient land, Cable is the only man who can keep history from unravelling.
Cable has become a Marvel regular since his creation in 1990 by Rob Liefeld and Louise Simonson. His convoluted backstory involved being the son of Cyclops and Jean Grey's clone, who travelled back in time from the future to the past. Fans of his time leaping antics will appreciate the new series.
The release date of Cable #1 is scheduled by Marvel Comics for May 31st.