Underworld: Blood Wars Preview & Latest News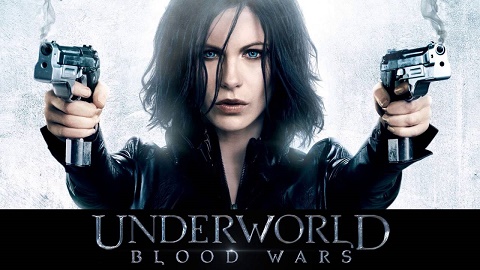 Seline the ass kicking vampire with a conscience could not resist returning to her monster fighting ways. In the fifth film in the gothic horror series Selene (Kate Beckinsale) is once again caught in the middle of the feud between vampires and werewolves. The leaders of the irresolute factions who are the scheming adversaries against our heroine are Semira (Lara Pulver) Marius (Tobias Menzies). With a debut director, Anna Foerster, this could be an interesting episode in the franchise. Foerster is a respected TV director, everybody is moving from motion pictures to TV these days, well why not the reverse.
The plot of the Underworld: Blood Wars movie is that Selene must fend off brutal attacks from both the Lycan clan and the Vampire faction that betrayed her. With her only allies, David and his father Thomas she must stop the eternal war between Lycans and Vampires, even if it means she has to make the ultimate sacrifice.
Selene's cohorts David and Thomas from the previous movie Underworld: Awakening are thrust into vampire and lycan fighting action once again, David is played by Theo Jones and Thomas by Charle Dance. The Michael Corvin character who is a love interest for Selene returns after missing the two previous movies (apart from some brief archival footage shots in Awakening), this time played by Trent Garrett rather than Scott Speedman.
If five Underworld movies are not enough for your entertainment, a sixth is reported to be in development with Kate Beckinsale starring. The same production team of Len Wiseman, Tom Rosenberg and Gary Lucchesi have remained with the franchise right from the beginning. They may just be planning on future Underworld films.
Underworld: Blood Wars will be released in cinemas on January 7th.