Star Wars Episode VIII Latest News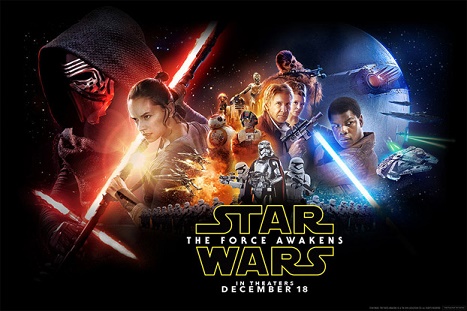 Production of Star Wars: Episode VIII is now firmly in full swing. But, what do we understand about the second chapter so far? Rian Johnson (Looper) is taking the helm as writer and director, and in fact has agreed to write a treatment for Episode XI.
The principal photography began at Pinewood Studios, London in February earlier this year. It's early stages, but some elements of the movie's plot have been released and are inevitably attracting much conjecture. We know that the next chapter of the Star Wars saga will continue the storylines introduced in Star Wars: The Force Awakens. Rey took her first steps into a larger world and will continue her epic journey with Finn, Poe, and Luke Skywalker in Episode VIII.
Official announcements have been released on the returning cast members, most of the principal Force Awakens set will reprise their roles: Mark Hamill, Carrie Fisher, Adam Driver, Daisy Ridley, John Boyega and Oscar Isaac. New cast members that have signed up for the franchise include Benicio Del Toro and Laura Dern. Intriguingly, we will be treated to some new major characters, but precisely how they will interact with the main story arcs is still very much being kept under wraps. There are theories that a new female character will be introduced in Episode VIII, who may just be Han Solo's daughter. We do know that some of the other characters debuting in Force Awakens will be expanded on, Captain Phasma (Gwendoline Christie) and Snoke (Anthony Serkis).
Director of the previous movie J.J. Abrams is back as executive producer and is still very much a creative energy in the new installment. Ram Bergman producer of Looper joins the production team, with a new Director of Photography, Steve Yedlin, and Production Designer, Rick Heinrichs, coming on board.
The intricate aspects of Episode VIII may not be publicized until the movie's release is imminent. With a release date of December 2017, it will prove a long wait for Star Wars fans.