Spider-Man: Homecoming, latest news and trailer commentary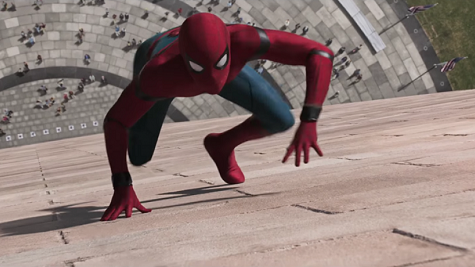 A new trailer has dropped for "Spider-Man: Homecoming" which has revealed new details on director Jon Watts latest interpretation of the webcrawler. The images of Vulture definitely show that the choice of this villain holds up, the costume looks pretty good. It's great to watch some of the classic more eccentric characters brought to life in a believable manner.
The trailer confirms that Tom Holland's youthful Spider-Man will be learning the ropes as a crime fighter, and that Tony Stark will be mentoring the young Peter Parker and offering plenty of advice. Robert Downy Jr as Tony Stark is among a number of other characters from the earlier Marvel Universe movies that will be showing up including Jon Favreau as Happy Hogan and Marisa Tomei as Aunt May.
The new costume designs for Spider-Man look cool. The footage offered a teasing glimpse at the webcrawler in mid-action and as Jon Watts and Kevin Feige have stated the webslinging action from what we have seen is slick. The trailer also showcased briefly some of the high tech Spidey-suit features designed by Tony Stark. We were promised web-wings, but haven't seen much of the in-suit holographic display yet.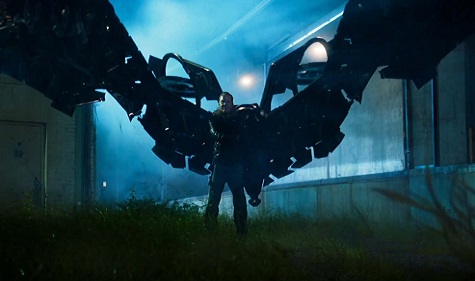 Director Jon Watts has already discussed his setting for Spider-Man, which will be taking place in a John Hughes inspired high school environment. This Peter Parker will have to deal with high school girls and jocks, while practising webslinging and fighting crime. Homecoming is set a few months after Captain America: Civil War and the young Peter Parker has some definitely has some growing to do before coming a fully fledged Avenger. It's very much a Spider-Man coming of age tale.
Michael Keaton will definitely be an excellent addition to MU, while Adrian Toomes/ Vulture is not the most high powered villain in the comics, he is one of Spider-Man's regular opponents and it's high time the character appeared in a movie. The Green Goblin and some of other villains have already received big screen outings, so it makes sense to focus on a new nemesis. We know that Bokeem Woodbine and Logan Marshall-Green are playing supporting villains to the Vulture.
We are informed that a sequel will be entering production next year. Jon Watts is in no hurry for Peter Parker to leave high school, so the next film in the series will probably be a continuation of Homecoming.
Check back to this article for new updates. The scheduled release date for Spider-Man: Homecoming is July 7, 2017.