Marvel's Runaways TV show – cast list announced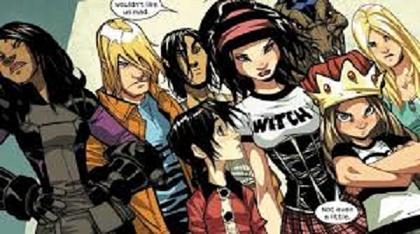 A cast has finally been selected for the upcoming TV show "Runaways", an adaptation of the Marvel comic created by Brian K. Vaughan and Adrian Alphona. Marvel Television has announced the first group of young actors who will be appearing in the series. Marvel's Runaways is a much talked about new project that will be debuting on the streaming service, Hulu.
Marvel's Runaways is the story of six diverse teenagers who can barely stand each other but who must unite against a common foe–their parents. Every teenager thinks their parents are evil. What if you found out they actually were? In the comics the group discovers that their parents are members of an evil crime organization.
Rhenzy Feliz has been selected as Alex Wilder, a loud-and-proud nerd. Lyrica Okano is playing Nico Minoru, who is tough, intelligent and independent, but also the embodiment of teenage angst. Minoru discovers she is a Wiccan. The cast list also includes Virginia Gardner as Karolina Dean, who is the daughter of Majesdanian alien invaders, Gregg Sulkin as Chase Stein, and Ariela Barer as the telepathic Gert Yorkes.
The original comics co-creator and series executive consultant Brian K. Vaughn has said of the cast, "I'm so excited for fans of the comic to watch this perfect cast of amazing actors, all of whom embody the spirit of their characters more than I ever could have imagined."
Josh Schwartz and Stephanie Savage are the Executive Producers/Showrunners. The TV show began filming in February and will be airing later this year.