Injustice Gods Among Us Ground Zero #6 by DC is now in comic stores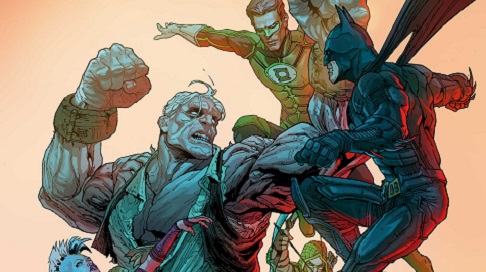 Injustice Gods Among Us: Ground Zero is rapidly taking shape with the alternative reality comic hitting issue #6. In this world Superman rules over the planet Earth as a dictator. Writer Christopher Sebela and artists Daniel Sampere, Marco Santucci and Juan Albarran are the creative team behind this latest edition.
The Injustice Gods Among Us comic began life in 2013, a product of the imagination of Tom Taylor (who remains creatively involved), and was a spin-off from the action fighting computer game of the same name. The successor series, Ground Zero, started its run in December, 2016.
In issue #6 we find that in the shadow of Wayne Manor, Shazam and Black Adam are duking it out, while deep underground, Batman and his allies have unearthed the ultimate weapon against Superman from its hiding place. But just as Batman begins to believe he may be able to turn the tide, two of Superman's allies burst into the Batcave and attack! Has the Resistance come this far just to lose again?
Issue #6 of Injustice Gods Among Us Ground Zero will be published by DC Comics on February 15, 2017.