FX and Marvel's new TV show Legion begins with great reviews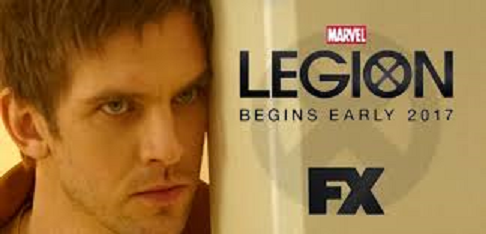 Legion, based on the Marvel Comics by Chris Claremont and Bill Sienkiewicz, is the story of David Haller, a troubled young man who may be more than human. The show has begun with widespread acclaim, on Metacritic it has scored 82%, a 9/10 on IMDb and on Rotten Tomatoes, a very impressive 94%.
The show has been adapted for television by Noah Hawley, who has previously working on Fargo, and also has Brian Singer on board as one of the producers. Legion draws inspiration from the X-Men comics of the same name and is the story of a powerful mutant and schizophrenic. A Marvel official press release states:
"David has been in and out of psychiatric hospitals for years. But after a strange encounter with a fellow patient, he's confronted with the possibility that the voices he hears and the visions he sees might be real."
Dan Stevens stars as Haller, the cast also includes, Rachel Keller, Aubrey Plaza, Bill Irwin, Jeremie Harris, Amber Midthunder, Katie Aselton, and Jean Smart. It seems this series will not be linking in with other Marvel Universe properties though, as two of the (many) producers on the show, Jeph Loeb and Lauren Shuler Donner stated in January 2017 that there were no plans to have Legion be the first in a series of connected shows, like Marvel Television's group of interconnected Defenders series on Netflix, and that Legion and the X-Men series being developed for Fox are 'not going to get in each other's way'.
Episode 1 aired on February 8th, introducing us to David Haller, his life and fellow inmates at the psychiatric hospital. In the second episode, 'Chapter Two', David's journey takes him to a mutant refuge called Summerland where mutants can learn to control their abilities. Chapter Three will air on February 22nd on the FX Network.