First image of Zazie Beetz as Domino from Deadpool 2
A first glimpse of Zazie Beetz as Domino, who will be appearing in Deadpool 2, was tweeted out thanks to none other than Ryan Reynolds. The photograph is humorously reminiscent of an early press release before Deadpool 1. The character design and costume imagery of Domino looks cool. A resemblance is clearly noticeable to the comic book version.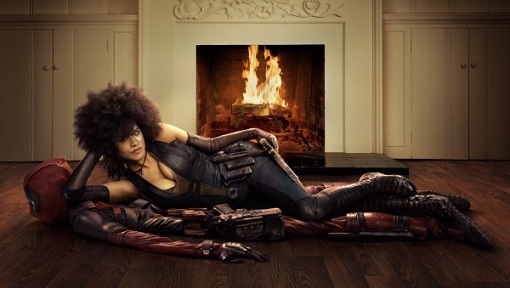 In the comics Domino is a long term X-Force member and confidant of Cable, similarly to Deadpool, Domino often adopts the role of a mercenary. This may foreshadow some of the character's role in the movie.
Deadpool 2 is scheduled for a release date of June 1, 2018.