DC's Justice League Of America: Rebirth one-shots lined up for January
The core Justice League members will be appearing in a season of rebirth one-shots in January, introducing the Justice League to DC's rebirth universe. Four Justice League Of America: Rebirth one-shots will be published, no doubt building foundations for the story arc themes that are planned for 2017. DC Comics has begun releasing some of the art work that will be featuring in the comics. We take a look at the four titles hitting comic book stores in January.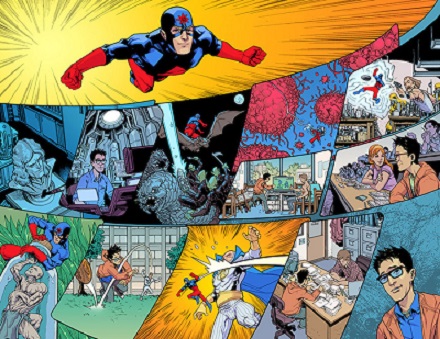 On sale January 4, Justice League Of America: The Atom Rebirth #1, picks up on clues left in DC Universe: Rebirth #1, featuring Ivy University physics student Ryan Choi. As if battling social anxiety and severe allergies wasn't enough, Ryan's first day at school marks the start of an epic journey into the very heart of the DC Universe.
In Justice League Of America: Vixen Rebirth #1 (out on January 11th) the mistress of animal mastery makes her debut. Mari McCabe's got it all together: one of the country's most successful businesswomen, an iconic fashion pioneer and a crusader for social justice, all before she could command the powers and abilities of the animal kingdom! But it wasn't always so, and this one-shot will tell the story of her path to becoming the heroic Vixen and joining the JLA. Written and illustrated by Steve Orlando and artist Stephen Byrne.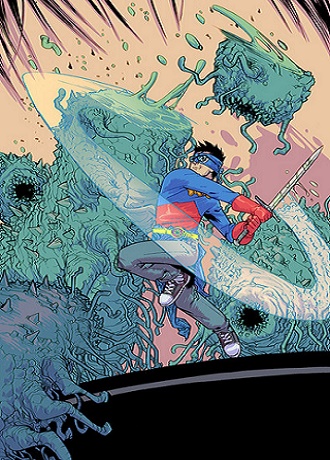 In Justice League Of America: The Ray Rebirth #1, on sale January 18. All his life, Ray Terrill has been locked indoors, raised in the dark, suffering from a medical condition that could be fatal to himself and anyone he meets. Ray Terrill is dangerous. This is powerful tale of self-realization and how The Ray will take his place among the JLA's finest. Written by Steve Orlando and Jody Houser, and illustrated by Jamal Campbell.
On January 25 in Justice League Of America: Killer Frost Rebirth #1, a graduate of Amanda Waller's Task Force X, Killer Frost is up for parole and joining the rest of the JLA. But you can count on The Wall not making Frost's exit from Belle Reve an easy one. This issue will be connecting with Justice League vs Suicide Squad. Written by Steve Orlando and Jody Houser, the art work is by Mirka Andolfo.
The one-shot episodes will all be published in January, it's great that some of the unsung heroes are taking center stage. We are gaining an insight into the next instalments of the Justice League that should shed more light on what's in store.