DC Comics and Tom King are relaunching classic Mister Miracle
A beloved Jack Kirby character returns in August, Mister Miracle, the greatest escape artist who ever lived. Tom King and artist Mitch Gerads will be taking readers on a journey into the world of a figure who has mastered every illusion. Tom King has recently garnered acclaim for Vision, picking up a Hugo Award nomination, and the latest Batman run. His collaborator Mitch Gerads has lent his pencils notably to Batman and Vigilante Southland. The duo also partnered up in creating The Sheriff of Babylon.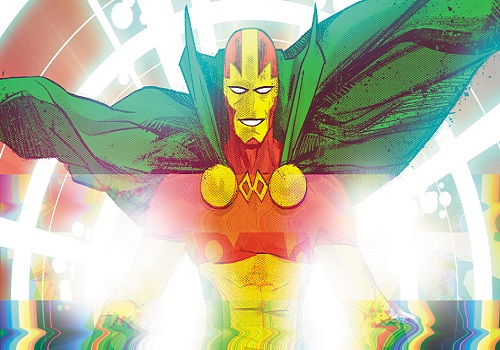 Created in 1971 by Jack Kirby, the character of Mister Miracle/ Scott Free made his debut in Mister Miracle #1. Scott Free was the son of Izaya (Highfather), the ruler of New Genesis who ended up on Earth after escaping from Darkseid.
Tom King commented "Mister Miracle is the most ambitious project I've ever worked on…Mitch and I asked ourselves if we could do something as good as Sandman, Preacher or New Frontier, which are transcendent, contained stories that comment upon the times in which they were made. We knew we'd be stupid to think we could, but we'd be more stupid not to try."
Mister Miracle will commence this August and be running for 12 issues. Mister Miracle #1 will arrive on book shelves on August 9th. The edition will be lettered by Clayton Cowles and edited by Jamie S. Rich. The cover artwork is by Nick Derington with variant cover by Gerads.