The Inhumans return in Royals #1 'Resurrxion', the new Marvel series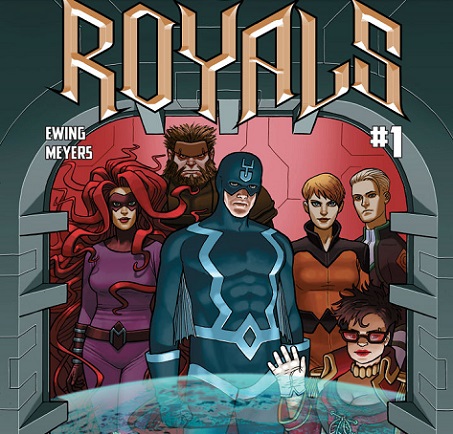 The Inhumans 'Resurrxion' begins in the new comic series Royals #1. With Marvel Boy, the other-dimensional Kree warrior, as their guide the Inhuman Royal Family departs on an odyssey across the galaxy on a quest for lost secrets. This latest incarnation of the superhero team following Inhumans vs X-Men and Uncanny Inhumans is written by Al Ewing (The Ultimates, New Avengers) with art work by Jonboy Meyers (Teen Titans, Spawn).
The Inhumans and the Royal Family have had a difficult time of late, with the destruction of the Terrigen Mist by Medusa in the Inhumans vs X-Men series. To further complicate matters Emma Frost used mind control to convince the Inhumans to turn against each other. Most of those plotlines have now been resolved, but the future of the Royal Family remains unclear.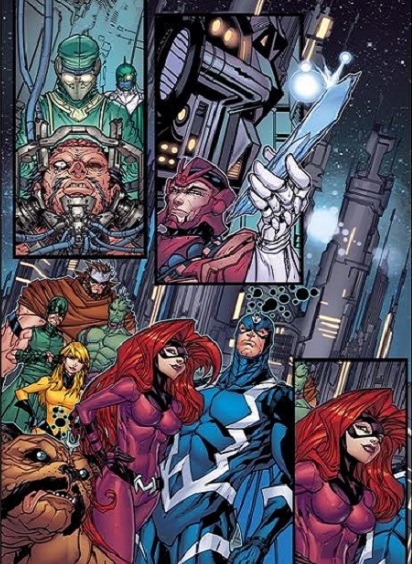 Black Bolt, Medusa, Crystal, Gorgon, Flint, Swain and Marvel Boy travel into deep space to discover who they really are.  We do know that the Inhumans origins are ancient, dating back millions of years to the Kree-Skrull war. But, the Inhumans understand little about their beginnings, this knowledge has the potential to change the course of Inhuman destiny.
This series should definitely produce some game-changing moments for this superhero team, and will probably be serving as a relaunching point for future Inhumans story arcs. Royals #1 will be released by Marvel Comics on April 5, 2017