Savage #1 by B. Clay Moore and Clayton Henry released by Valiant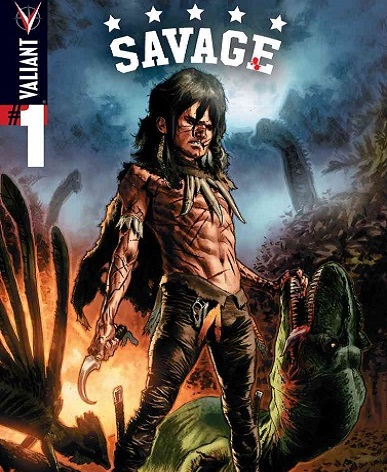 Fifteen years ago, the world's most famous soccer star and his former supermodel wife -pregnant with their unborn child – disappeared without a trace. The world believes they are dead. But, in reality, their private jet crash-landed on a mysterious, unknown island ruled by prehistoric creatures from another time.
This is the story of what happened to them. Writer B. Clay Moore (Hawaiian Dick) and artists Clayton Henry (Harbinger Wars) and Lewis LaRosa (Bloodshot) present a relentless epic of survival in a cold-blooded land ruled by instinct alone as Savage makes his entrance into the Valiant Universe.
Savage #1 will be published by Valiant on February 15, 2017.