New Marvel Comic Deadpool Vs Punisher #1 Preview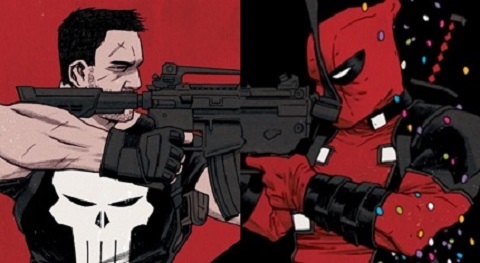 Deadpool Vs Punisher #1 will be released on April 12th. The series has been created by Fred Van Lente and Pere Perez, who provide the words and illustrations respectively.
Everybody knows that Frank Castle has an unstoppable will – a powerful drive to punish those who do wrong, rooted in the tragic killing of his family. Wade Wilson has an unstoppable mouth – an unthinking knack for annoying everyone around him, rooted in thinking he's funny. Both men, however, are among the deadliest on the planet.
When Punisher and Deadpool find themselves in disagreement over the criminal known as The Bank, they're in for one of the most brutal fights of their lives. Can Frank kill Wade over and over without ever dying once himself? Or will Wade bug him until he welcomes death.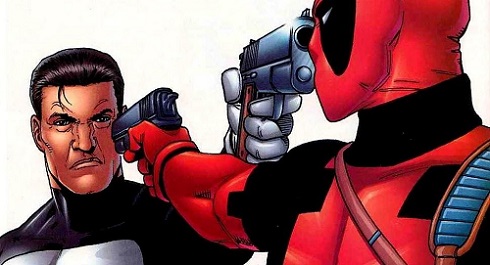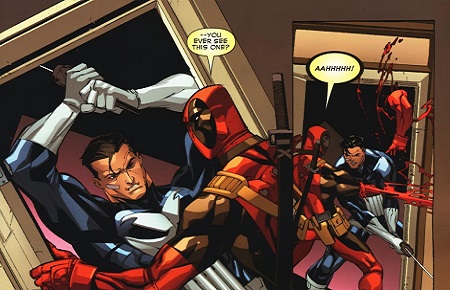 Deadpool seems to be the flavor of the month when it comes to match-ups, the still running Spider-Man/ Deadpool series by Joe Kelly and Ed McGuinness has already delivered an excellent Deadpool crossover comic title. It's a shame we will never get to see Wolverine and Deadpool sharing the cinema screen (if we don't count Wolverine: Origins). If you just cant get enough of comic format Deadpool, the Mercs for Money series published issue #10 on April 12th.
We can expect 5 episodes in the Fred Van Lente and Pere Perez Deadpool Vs Punisher match-up series. The covers are designed by Declan Shalvey, and don't miss the variant covers by Michael Walsh and Greg Hildebrandt.