John Wick comic forthcoming from Dynamite and Lionsgate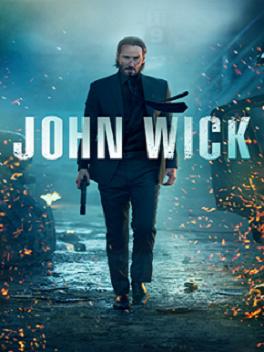 A comic adaptation of the John Wick feature films has been officially announced by Dynamite Comics. The 2014 release directed by Chad Stahelski and starring Keanu Reeves was a big hit for the studio Lionsgate, and a sequel John Wick: Chapter Two is scheduled for release on February 10, 2017. The Hong Kong cinema action sequences and stylish visuals attracted a considerable number of admirers.
Dynamite is looking at a spring/summer launch date for the series, the writers and artists involved are yet to be announced. They have stated that this franchise has a broader story to tell and that they are interested in expanding the John Wick universe.
John Wick (2014) introduced audiences to the retired hitman who has left an indelible mark on many who watched the movie. It's essentially a revenge movie, after his wife dies John Wick is led on a path of retribution against the Russian mafia. If that wasn't all they stole his 1969 Mustang. We follow John Wick as he gradually picks off thugs lower down the ladder working his way up to losef, the Russian mafia boss.
Stay tuned for further details on the John Wick comic series as they become available.