Harley Quinn anthology Die Laughing is out in March from DC Comics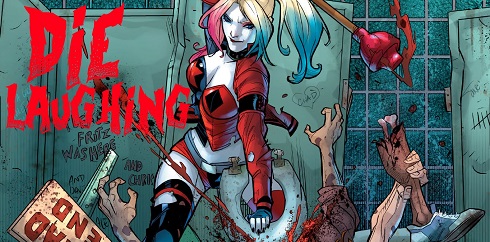 The anthology of the Harley Quinn Die Laughing series will reach comic book stores on March 15th. Episodes #1 to #7 from Amanda Conner and Chad Hardin are now contained in one set. Harley Quinn's journey began in Coney Island and took her to some strange new places.
A full on zombie apocalypse placed Harley in the position of having to prevent everybody from being eaten alive. Harley carved her way through the rock underground of New York City looking for the criminals who hurt someone she cared about, unfortunately one of the crooks in question had fallen in love with her. In the  saga she also runs into mysterious knights on horseback, encounters a bizarre robotic enemy and some old favorite characters return.
The Harley Quinn Die Laughing anthology will be published by DC Comics on March 15th.