Harbinger Renegades #1 new season from Valiant Comics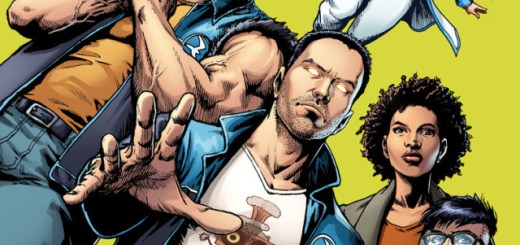 Harbinger Renegades #1 is a new season that the publishers are promising will move the franchise into a whole different direction. The title was originally created by Jim Shooter and David Lapham back n the early 1990s. Valiant Comics relaunched the title in 2012, on Renegades Darick Robertson (Conan, Wolverine) and Rafer Roberts (Plastic Farm, X-O Manowar) are artist and writer respectively.
The teenage superteam are now operating with their extraordinary super powers out in the open. The plot synopsis of Harbinger Renegades is that six months prior to the present, a secret team of renegade whistleblowers leaked the existence of the extraordinarily dangerous individuals to a stunned world. Today, all across the country, crude, DIY psiot activation attempts have left hundreds brain damaged or worse. The emergence of a new psiot in a community often leads to riots and mass violence.
With this revolutionary upheaval now in motion, Peter Stanchek 'Sting', Kris Hathaway, John Torkelson 'Torque' and Faith Herbert 'Zephyr' are about to discover their calling. The new season will document the Harbinger Renegades moving from town to town, building their ranks, and subverting authority one mind at a time and setting out to prove once and for all that behind their power, there has always been a purpose.
Valiant Comics are imitating that this season will be a game-changer, which is connected to their line wide "Future of Valiant" initiative. Harbinger Renegades #1 is available from November 16th.