Assassin's Creed and Templars Unite in this New Comic Series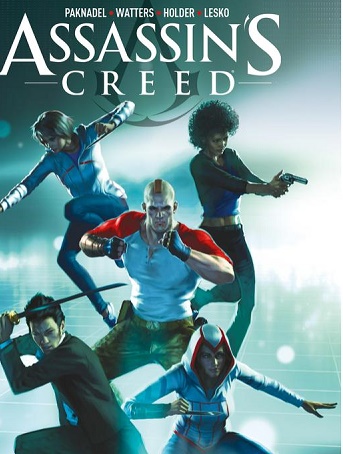 In this Assassin's Creed season we can expect a significant merging of the comic book and video game, as classic characters from the video games are revealed in a whole new light. The chapter will also be serving as the official culmination of the phoenix project video game storyline. To combine the two worlds the Assassin's Creed game storyboard artist Jose Holder will be illustrating the project.
The Assassins and Templars comic series are uniting in this single series. The Phoenix Project is nearing completion and its a major problem for the the Assassin Brotherhood and the Templar Order! Can Charlotte and her league of top Assassins save the day? The revelation that nefarious plans are coming to fruition plunges Charlotte into a dangerous game.
Characters from the video game set to make appearances include Galina Voronina, Violet Da Costa and Álvaro Gramática. Stay tuned for the first edition of Assassin's Creed which will be available in comic book stores from 1st February, 2017. The new episodes will be published monthly.